Seattle Pediatric Sleep Coach
Sleep Coaching Services
• Is it a struggle to get your infant or young child to sleep?
• Does your baby not sleep through the night?
• Does your baby only sleep for a couple of hours at a time?
• Is your lack of quality sleep causing mood swings, impatience or the inability to focus?
Don't let your sleep suffer. Together we can resolve these problems quicker than you think!
As natural as it is to sleep, there are many dietary, environmental and habitual patterns that can negatively affect baby's sleep. And of course, if baby's not sleeping – nobody's sleeping!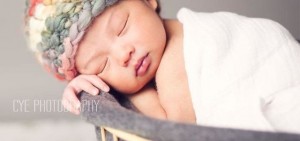 Whether you want to set good habits from the beginning or are already experiencing sleeping problems that you want to rectify, I can help you get started down the right path for you and your family. Also, if you've tried "cry it out" and other methods and have found them to be unsucessful, know that I work with you to help you find the solution that works best for you.
Together we will develop a customized, step-by-step sleep plan.
In-home, Hand's on Assistance
Overnight Stays/Assistance (you catch up on your sleep!)
Sleep Coaching, Education & Baby Sleep Help
Practical, Collaborative, Customized Advice
Developing Positive Patterns for Optimal Sleep
Let me help you! Contact me for a Free 15 Minute Assessment and I can get you back to sanity quicker than you think.
And you can click here for some of my favorite products, articles and baby sleep aids!
Pricing
I have structured the Consultation & Follow-up Package at a discount because I have found it to be the most powerful and helpful option for most families.
Although I'm happy to provide you with a consultation-only option, in my experience the follow-up sessions are absolutely key. It ensures that the changes we've established are working for the entire family and gives us the opportunity to modify or clarify direction as needed.
Singles
Multiples

Consultation & Follow-up

1 1/2 Hour Consultation
8 Follow-up Phone Calls

$450
$475

Consultation Only

Note: Follow-ups are highly recommended for optimal success.

$350
$375

A-la-Carte Phone Calls Only

$45
$45

In-Home Sleep Coaching

Recommended Minimum: 4 Days

$37/hr
$45/hr
"Right Start" Packages are all about establishing good habits from the get go.
We talk about what to expect during the first few months, how to encourage good sleep habits from the very beginning, as well as the importance of, and relationship between, routine and consistency and how they influence sleep patterns.
Consultation & Follow-up

$275

Consultation Only

$150

A-la-Carte Phone Calls Only

$35-$40

In-Home Sleep Coaching

Recommended Minimum: 4 Days

Contact me for details
To make a deposit to secure my services, click on the "Pay Now" button and use your debit, credit card or bank account via PayPal.